Email marketing is still one of the best marketing strategies to grow your business and boost brand value. The best strategy to maintain and build up connections with the targeted audience.
According to the DMA Statistics; If you are spending $1 on email marketing; it can get you an ROI of about $38.
The study reveals that almost all people use emails and the number of users is increasing every year. If not used as spam and done thoughtfully; email marketing has proven to be much more effective than SEO, social media, and any other affiliate marketing.
Did you Know? An average of 269 billion emails is sent each day.
Modern email marketing is not about mass mailing only; it focuses more on approvals, segmentation, and personalization.
In this guide, we'll explain to you the whole concept of email marketing and how it can help you promote your brand, generate more traffic and leads on your website.
What is Email marketing?
Email Marketing is to send commercial and promotional messages to people in mass who have subscribed to your email. For example, newsletters.
The purpose is to advertise your brand, increase website traffic and boost conversion rate. Email is the primary pillar of internet marketing.
Always remember to create attractive emails that a user reads rather than left unread or marked spammed!
Email marketing is an easy approach to influence the customer to buy your products. It's a powerful channel to connect with a massive audience and increase your business's open rate and RTI.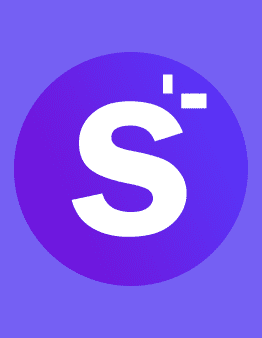 Hire us for successful & responsive Marketing Campaigns!
Dominate the search engines with our SEO services
Lead-driven Content Marketing
Comprehensive Social Media Strategies
Compelling Mobile Apps to drive more traffic.
When did Email Marketing begin?
Did you know the first email was sent in 1971 by ray Tomlinson that began the communication era? The email message included a series of numbers and was sent from one computer machine to another. It was Tomlinson who introduced @ symbol in the email addresses.
After many years, Gary Thuerk took the lead and became the first person to send a commercial message to many clients altogether. He claimed the title 'Father of Spam'.
Still today, many email marketing campaigns contain spam messages. undoubtedly spam messages cannot make an impact on the audience like a valuable email message.
Today in this digital era; email marketing has made it possible to promote brands, share knowledgeable content, sell products, and driving organic traffic to your website.
So let's start with how to create an effective email marketing strategy for your business?
What do you need to start your Email Marketing Campaign?
Email Marketing Software/ ESP: An email service provider will help you sending mass emails that become impossible with an ISP.
An Email List: Build a list of all the interested subscribers who have allowed you to send emails in their inboxes.
#3 Simple Steps to Get started with your Email Marketing Campaign
Step 1: To Build an Email List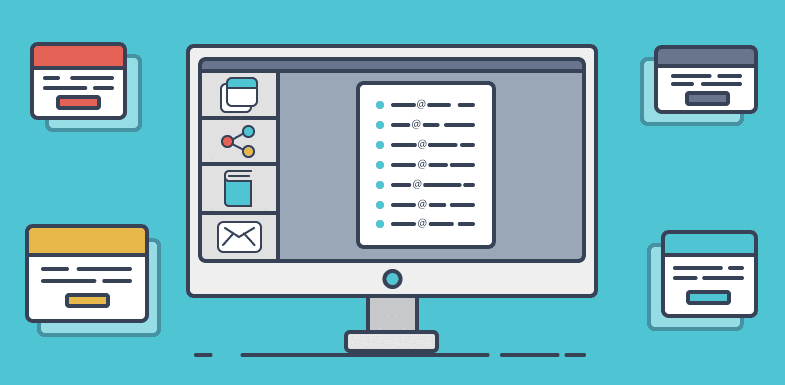 Obviously, you need an audience for sending emails. So, start with creating a banner or a strong CTA (call to action) asking people to subscribe to your emails or newsletters.
Think like a customer! Why would they allow you to be in their already overloaded inbox?
So, entice your target traffic with some lucrative offers so they sign up on your website. Some of the most popular way to increase your email subscribers:
Free downloads, e-books

Free product updates

Incentives for sales & offers

Deals & coupons for local restaurants

Subscribers only benefits
What's important is to keep your email newsletters' sign-up process really short and give your audience a good deal!
Statistics reveal that about 60% of customers sign up or subscribe to your newsletter only to receive valuable offers and sales.
Remember to not overlook email marketing laws and regulations, CAN-SPAM & GDPR
Never buy email lists and make it easy for your customer to leave or unsubscribe at any time.
Don't have a wide email list? Don't worry! Start with sharing your sign-up form on social media platforms. Increase your presence on various social media channels and get connected with the audience through daily updates.
Create Segments & Groups
Statistics reveal that 80% of people click the mails with their names written over them. So, start with the segmentation of smaller groups and send personalized emails for skyrocketing the traffic and conversions on your website.
The logic is simple; read the reader's mind!
Get into their shoes to make your efforts worthy and your email marketing campaign a hit. More relevant and interesting is your email, better the results.
Take advantage of segmentation tools and automated emails to boost CTR( click-through rates). Let us tell you how to start with dividing a large audience into smaller groups?
Categorize the customer list (confirmed leads, doubtful leads, etc.)

Newsletter subscribers

Separate the daily, weekly, bi-weekly email lists

Demographics (age, sex, Job, location, etc.)

Interests ( sales, marketing, promotion, etc.)
Dividing the email list helps in maintaining long-term relations with the client. You can send specific emails to buyers for making a purchase on your website.
The next thing that can strike your mind is how to convert a visitor into a subscriber?
There are 85 % better chances that a visitor will leave your website without subscribing to your newsletter or signing up.
The strategy that works here is exit-intent pop-ups; which helps the visitors turn into clients and subscribers. Screenshot of any pop-up
The Exit intent pop-ups use a smart technology that detects the visitors' intent; when they are about to leave.
Want to know more details about what an exit pop-up can do to your business? Well, Discuss with us at +(61) 3 9005 8384 and our experts will help you install an exit pop-up to accumulate customer data from the website visitors.
Step 2: To create an Epic Content
The context must be created in a way that should look more like the website's extension. What's your Content marketing strategy? Send emails like you are speaking with your client.
Make sure your CTA is short, strong, and clear enough for the user. Stick to your words and make sure you sell what you advertise for.
For an instance. Take a look at this ad!
Make sure to send emails only at a scheduled time. Do not upset your customer by sending emails in an inappropriate manner. Check if you have mentioned daily updates or weekly updates.
Can you guess what matters the most in digital marketing? Sending emails to thousands of users is not the right answer.
It's the content. Content has the power to attract the customer and build a long-term relationship.
The goal is to create valuable content that can convince and drive traffic to your website.
Plan your First Introduction Email and Follow up:
it's always better to take the first follow-up email for the success of your email marketing campaign. Plan emails that are timely, relevant, attractive, and true to the slogans. A number of factors are involved in creating an effective email for marketing such as:
Frequency of email

Type of Email

Content planning (subject of email)

Call to Action (CTA)
Content should be short, clear, and easily readable for mobile users. Always check if your email contains spam-trigger words?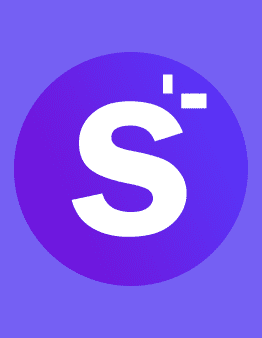 See How My Agency Can Drive Massive Amounts of Traffic to Your Website
SEO – unlock massive amounts of SEO traffic. See real results.
Content Marketing – our team creates epic content that will get shared, get links, and attract traffic.
Paid Media – effective paid strategies with clear ROI.
Optimize Emails for Mobile:
Though most of the ESP comes with mobile responsiveness as a built-in feature. But still, make sure your selected ESP has this feature for a successful email campaign.
As per the statistics, about 61.9% of mobile users read and open e-mails on mobiles. So make sure your emails are readable on small screen devices like smartphones, tablets, and iPads.
Essential Tips to write an impressive newsletter:
Almost all the top marketers, B2B or B2C websites have their own newsletters. The key thing is to how to make your newsletter creative and unique that a customer would love to read and spending time on it?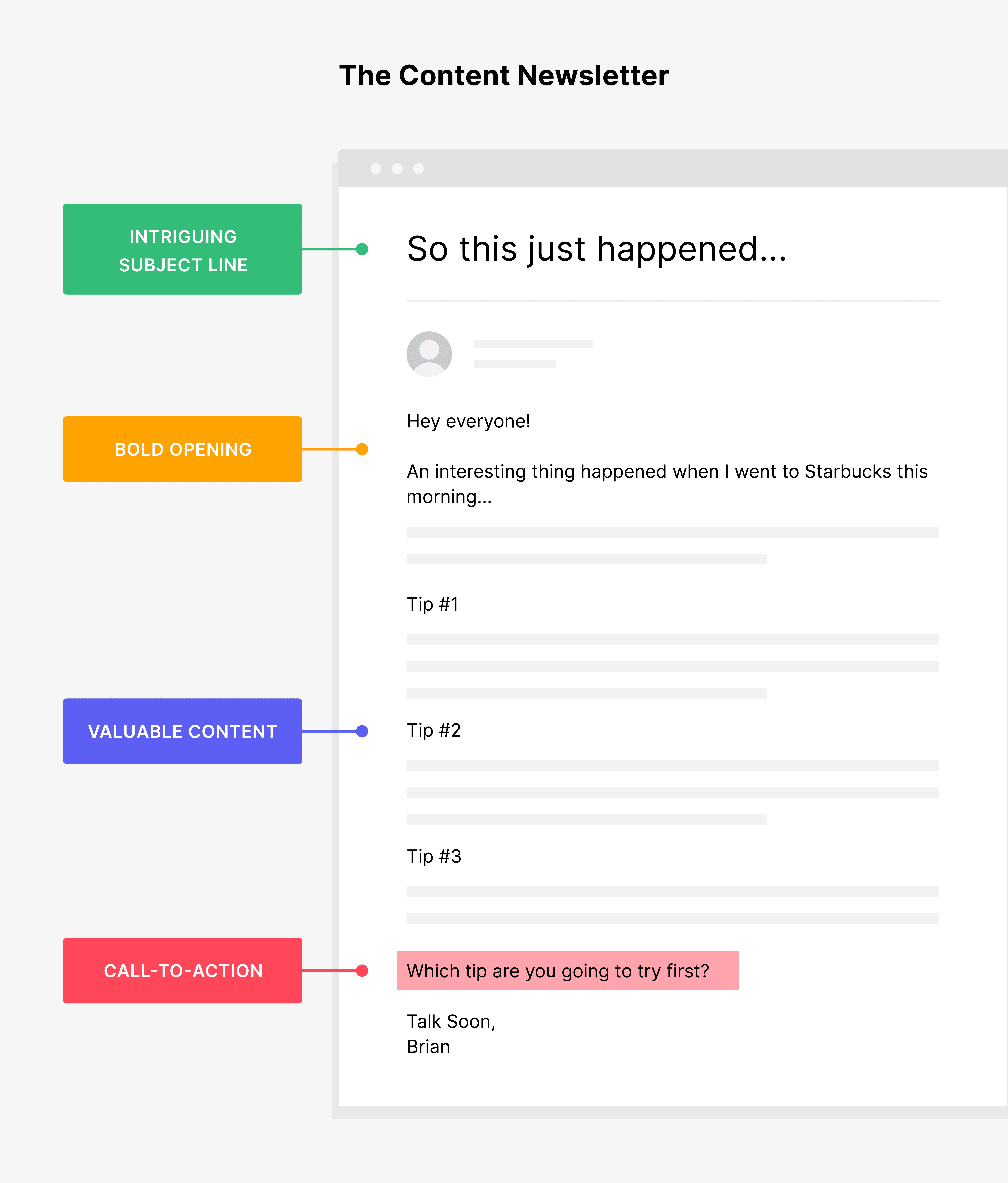 Create the content i.e. simple, short and clear. Overall it should be worth reading. You can provide tips and advice to keep your subscribers interested.

Use an innovative subject line/ Headline. Give your audience a reason to read your newsletter instantly.

Do what you say! Never try to trick your readers. As you won't be able to maintain long-term relations with your customer. They might unsubscribe you.

Decide what to write from the audience's point of view! Do not use jargon, abbreviations that a layman can't understand.

Last but not least keep your newsletter regular, simple, and short.
Understand the Types of Email
Most of the time you'll be provided 3 key types of emails by every email service provider.
Promotional Emails:

These emails contain advertisements, sales, and exclusive offers. For example, it can be a webinar, new product release an e-book promotion. Generally, CTA is clear and short in promotional emails.

Relational Emails:

These are personalized emails such as sending newsletters on a daily or weekly basis. It's more about maintaining relations with the customer.

Transactional Emails:

This email contains welcome messages, subscriber's transaction details for orders or purchases. In a nutshell, these emails contain confidential data of the client.
What is ESPs in Email Marketing?
ESPs are email service providers used by various industry verticals to send marketing emails. Also referred sometimes as email marketing service, email marketing software, service, or tool.
Some of you might wonder; why I can't use my Gmail or another ISP?
The reason you need ESPs is the bandwidth of an ordinary email account is limited. So it becomes technically difficult if not impossible to send mass emails. As you may suffer delivery and spam issues.
Why using ISP (Internet Service Provider) is not a good option for email marketing?
Many ISPs are available like Gmail, Yahoo, Hotmail, Outlook, etc. Usually when someone uses an ISP for sending mass emails; it is flagged by spam filters and your account can be permanently detained or blacklisted.
So that's the reason why an email service provider is essential for your marketing campaign.
How to use Email Automations?
Do you have that much time to send emails to existing and new subscribers? What do you think; how the top marketers are doing this with so much perfection and ease?
Yes, you guessed it right! The answer is Email Automation.
It's impossible to handle and respond one by one to hundreds and thousands of customers on a daily basis. As a marketer; the number of subscribers will shoot every other day.
So, Why not use this savior marketing tool?
It helps in saving time and sending emails automatically. All you need to do is set a schedule for different email lists and add details. Context remains the same, only the channels of communication are changed. Look at the benefits of using Email automation:
Enhanced conversion rate

Double ROI( return on investment)

More engaging users

Increase in CLTV ( Customer's lifetime value)
Step 3: Email Analytics
Email Analytics helps you knowing in-depth details. Paying attention to the specific clues can save you from losing clients.
You'll be provided complimentary analytic tools by the email service providers. The most important of them are:
Open Rate

E-Commerce Data

CTR( Click through Rate)

Website traffic

Unsubscribers
The open rate represents the credibility of your website. You get to know how well the website is built. If a reader is willing to visit your website or not?
It is based on a tracking system. Invisible single-pixel loads every time when a visitor clicks on the email sent. It helps in analyzing the people who opened your emails quickly and later.
If the open rate of a site is low, improvisation is required to engage more subscribers. You need to create more valuable content to meet customer's expectations.
E-Commerce data lets you track and measure the results of your email campaigns. You'll be able to see the confirmed orders, purchasers, profiles of subscribers, campaign reports, and dashboard.
Now moving to CTR ( Click-through rate)
It indicates the number of people who clicked the link shared on your email. For example, the confirmation links sent into mails to activate the account.
A low CTR means you need to improve the email copy. There can be probably two issues; either the message shared is not targeted or the shard link doesn't work.
Also, you can keep a track of the website traffic with these analytical tools. You can check the sources or the external links of the visitor.
The last is the unsubscribe rate that indicates the number of people who have opted out or unsubscribed from your website.
A high unsubscribe rate means your website is of no use and doesn't serve your client's needs. So, look for the reason why people are leaving your website?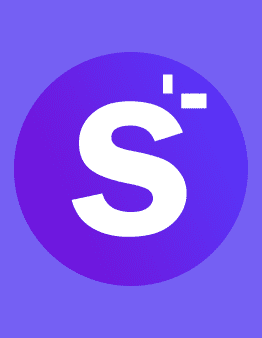 See How My Agency Can Drive Massive Amounts of Traffic to Your Website
SEO – unlock massive amounts of SEO traffic. See real results.
Content Marketing – our team creates epic content that will get shared, get links, and attract traffic.
Paid Media – effective paid strategies with clear ROI.
Test your Email Campaign
The best part is you can test and optimize your emails with the help of many testing tools offered by us. Make sure your email copy is free of typos, incorrect linking, and any text errors. These testing tools help in split testing for various email marketing campaigns including:
Subject lines

Content

Send names

From names
Testing emails helps in optimizing and measuring results. Let us tell you How to test your emails?
It may vary depending on the different business campaigns. The success of an email campaign depends on open rate, clicks or money earned. To start with testing, you can:
Try sending the test emails to your colleagues and friends.

Test in different ISPs and email clients

Try Running A/B testing to know which products can make more impact on the customer.
Designing Email campaigns
Be more focused when choosing a subject line and create a design that is simple yet attractive. Make a layout and arrange all the elements in a hierarchy.
As it would become easier for the people to quickly scan the emails. Also, another important factor is to code the templates. If it's possible try coding your own HTML templates. Self-coding is an advanced skill that needs sound technical knowledge.
Need any assistance? Call us at +(61) 3 9005 8384 we can help you designing and running successful email campaigns.
Create More Option Forms
For a successful campaign; all you need is more people to share your emails. To get the right traffic, try experimenting with many opt-in forms to grab the attention and encourage the customers to sign-up on your website. For example: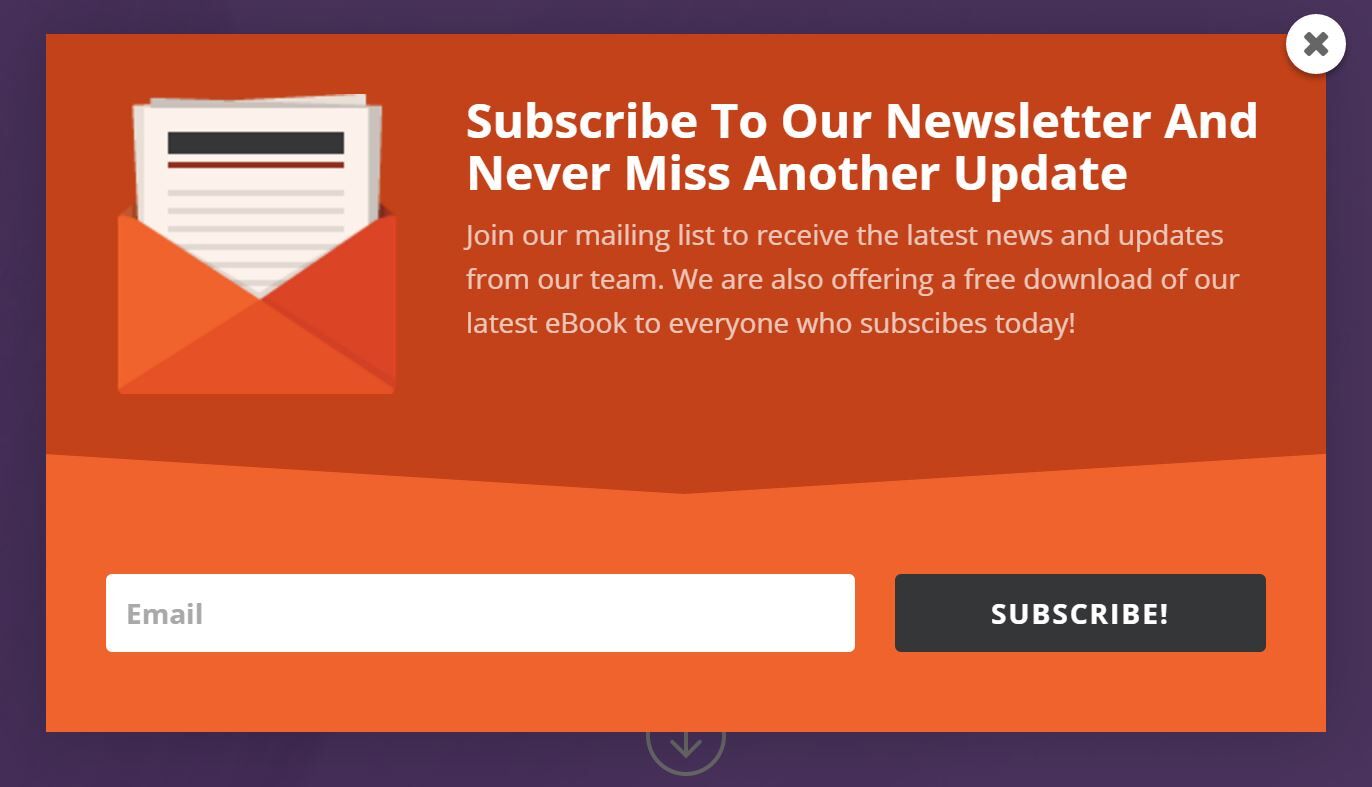 Lightbox popups:

you might have seen some pop-ups while appearing on a page temporarily blank out the whole page. It's a better strategy to force the viewers to read the content.

Welcome gates:

They will pop up when the visitor arrives on your website. Try using the page slide feature making it easier for the audience to read the content.

Exit-intent popups: They work according to the intent of the visitor. These pop-ups will appear on the page when the customer is about to leave the page.
Benefits of Email Marketing
The key benefits of email marketing are better conversions, brand awareness, and loyalty of customers. Personalized emails are in great trend these days and make even more impact on the customer's mind. This one-to-one source of communication channel helps in strengthening bonds with the clients.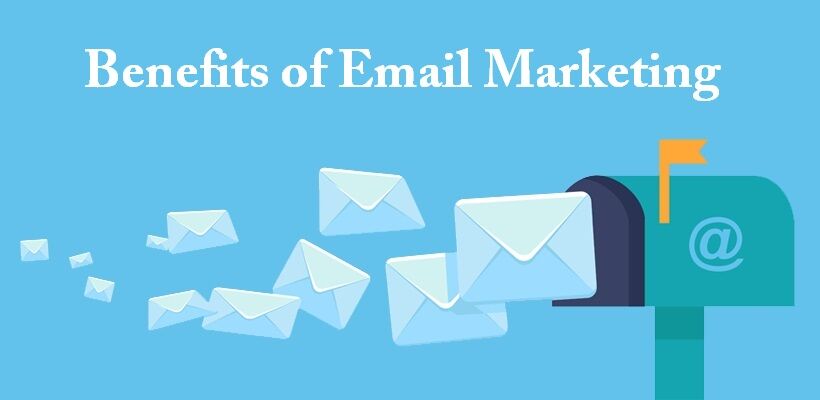 Scalability; Email marketing lets you send messages to hundreds of customers at a very low cost.

It's the top communication channel for building a large community.

About 3.8 billion people in the world are actively using their email accounts. Email marketing is the easiest approach to connect with the mass audience.

It's proven that 2/3rd of customers have made purchases through shared email marketing messages.

Email marketing and content marketing strategy are essential to nurturing the client's business relationships as only 20% of the leads are qualified for sales through other social media platforms.

Email marketing is 40 times more effective than social media platforms like Facebook, Twitter, and Instagram.

Rest than following the email laws and regulations, the whole platform is yours to reach and entertain the subscribers.
Why Email Marketing has become Essential in 2021?
Let's start with the most important factor i.e. Accessibility. It is easy to reach millions of people. Most of the people in the world are using email accounts.
Secondly, it is cost-effective or affordable. Email marketing suits all the business kinds without uplifting their budget. Another advantage is many free tools are available online to start your own email marketing campaign.
You don't need to buy the one; you get the one! Yes, we are talking about the email list. Buying an email list is not as effective as building your own email list. Your emails are shared with the right audience.
So there are far better chances of having a successful email marketing campaign.
FAQs
What's your email marketing strategy?
Wondering, if your email marketing strategy will be effective or not? There's nothing better than email marketing. It's not only cost-effective but also delivers a huge return on investments (ROI).
All you need is the approval of the customer and you can start your email marketing campaign right away. But make sure to create valuable emails that everybody would love to click and read.
Don't have an email marketing strategy yet? That means you are missing great opportunities to enhance your business growth, sale, and brand value
We can help you with building a subscription form, creating opt-ins, email designing to run your email marketing campaign.
So, all set to start your own email marketing campaign? Contact Smartways digital marketing at +(61) 3 9005 8384 today to get instant quotes!